Agility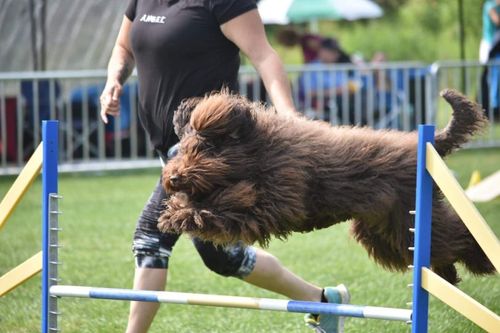 The canine sport of agility is open to all dogs being pure bred or not. Agility consist in having your dog negociate a course with a diversity of obstacles that will show the dog intelligence, flexibility and speed. This canine sport requires a great harmony between the dog and the handler to reach a near perfect understanding as a team. To succeed in this event participants should have basic notions of obedience.  
The course consists of a variety of obstacles:
– The bridge or wall 
– The table 
– The catwalk 
– The swing 
– The palisade 
– The slalom 
– The rigid tunnel 
– The flexible tunnel 
– The tire 
– The long jump 
 Obstacles placed on the ground will give the course its specificity making it easier or faster.  The course must be completed by the dog in a given order and within a certain time frame.